Emmanuel Adebayor spent the best part of his club career in the Premier League where he played for three London teams and one team from Manchester. His first sojourn to the English top flight was in 2006 when Arsenal signed him from French side AS Monaco in a €7m deal.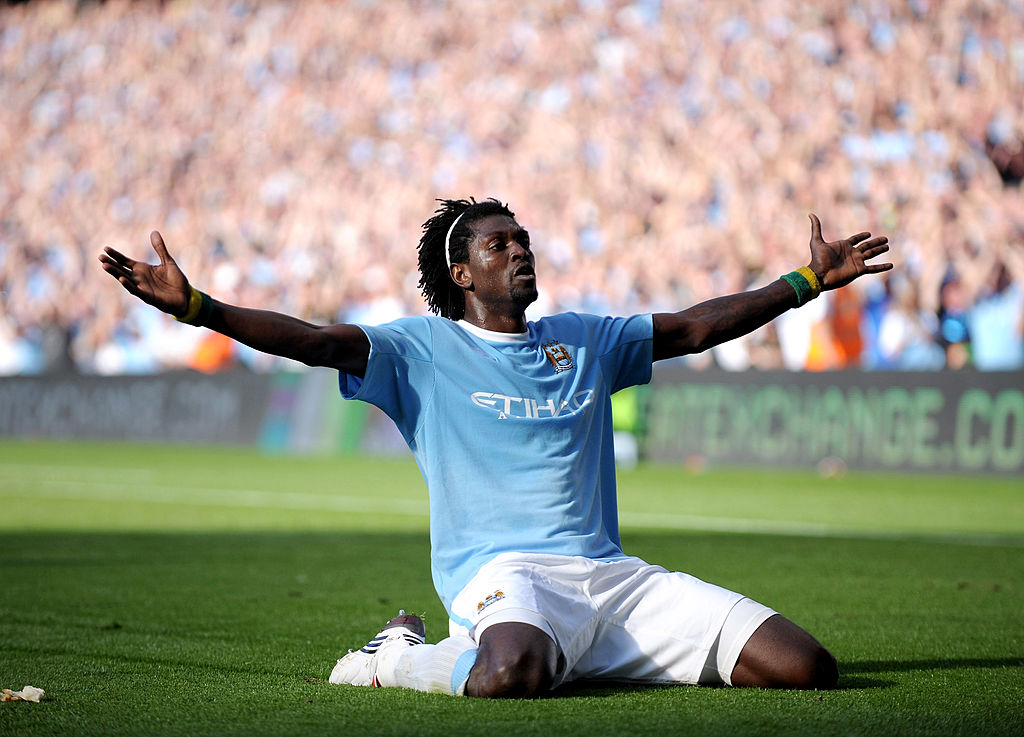 Emmanuel Adebayor was a Premier League player for over a decade in the colours of Arsenal, Tottenham Hotspur, Crystal Palace and Manchester City. While he was at Manchester City, Adebayor spent some time on loan in Spain with Real Madrid.
Adebayor ended his career as a Premier League player when he was released at the end of his contract at Crystal Palace on June 30, 2016 thereby making him a free agent. Palace made the announcement concerning the Togolese football icon a few weeks before his contract ran out.
African star Emmanuel Adebayor was without a club for several months before Turkish Super League team Istanbul Basaksehir gave him a contract. The striker tasted Turkish football for the first time when he put pen to paper with Istanbul Basaksehir. Adebayor signed his Istanbul Basaksehir contract on January 31, 2017 and he was at the club for more than two years before signing Kayserispor.
Togolese star Adebayor initially signed for 18 months when he joined Istanbul Basaksehir until June 2018 before his first contract with the club was extended by one year. He was an instant hit in Turkish football, netting six goals in 11 games in the league during the second half of the 2016/17 season including the treble he scored against Galatasaray in a 4-0 win. His goals prompted Istanbul Basaksehir to finish that season in second place at the end of the league standings. Adebayor also scored five goals in the Turkish Cup as his team finished as runners-up.