Emmanuel Adebayor struggled to pick a side ahead of the North London Derby (NLD) clash between hosts Tottenham Hotspur and Arsenal last month. The Togolese football icon even went as far as penning a letter to talk about the two teams and how difficult it was for him to choose a side ahead of the biggest North London Derby encounter in recent times due to its importance as regards to Champions League football.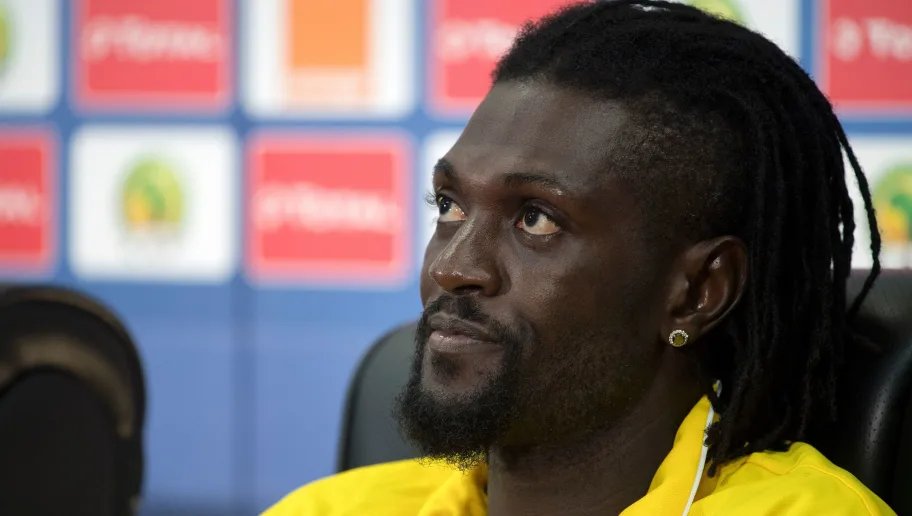 When one remembers the North London Derby, names likes Sol Campbell and Emmanuel Adebayor readily come to mind. Englishman Campbell left Tottenham Hotspur at the end of his contract with the club to sign for Arsenal on a free transfer around two decades ago and he went on to be a part of history by winning the Premier League title at the club without a single defeat.
For Emmanuel Adebayor, the retired Togolese striker signed for Arsenal during the 2006 winter transfer window and he spent over three years at the club before his controversial move to Manchester City. He left a bitter taste in the mouth of the Arsenal fans when he celebrated wildly after scoring a goal against them some weeks after his transfer. His relationship with the Arsenal fans deteriorated further when he left Manchester City to sign for Tottenham Hotspur.
Adebayor didn't pick a side for the latest North London Derby, but it was Arsenal who ended the game on the losing side after a 3-0 win for home team Spurs. The Gunners needed a win to seal a return to the Champions League after five years, but they were unable to achieve it. Spurs were able to move within one point of Arsenal on the league table after the win ahead of the final two games of the season. In the end, Tottenham piped Arsenal to the fourth and final Champions League spot after winning their last two games, while Arsenal lost one and won one of their last two games.