AS Roma striker Tammy Abraham is keen to return to England to continue his club career according to former Premier League midfielder Emmanuel Petit. The Frenchman talked about Tammy Abraham in a chat with media outlet TIF (This Is Futbal) as he stated that the England international would like to return to the Premier League amidst the transfer rumours linking him with a move to Arsenal.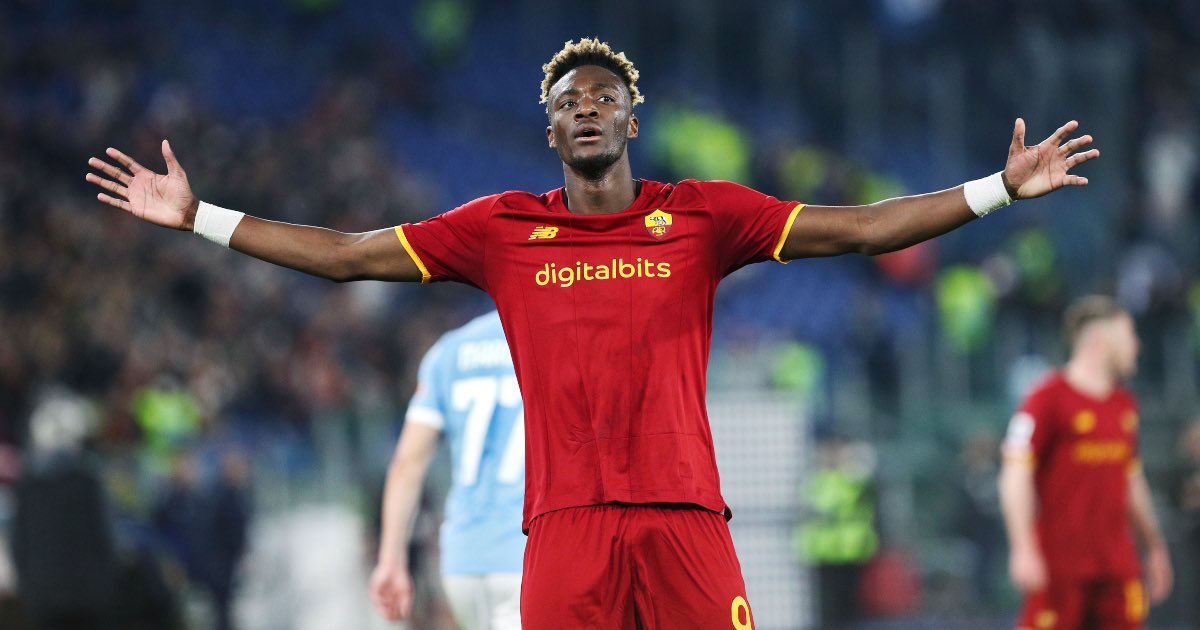 Ex-Arsenal midfielder Petit wants the Gunners to sign Abraham this summer and that he reminds him of Emmanuel Adebayor. Arsenal fans knows a lot about Emmanuel Adebayor who played for the club before leaving for fellow Premier League team Manchester City controversially in 2009.
The Togolese football icon spent a little over three years in North London. Emmanuel Adebayor is famous for celebrating a goal against Arsenal wildly while in the colours of Manchester City. On the back of his controversial move to the Etihad Stadium in a £25m deal, Adebayor scored in his first game against Arsenal on the way to a 4-2 home win and he celebrated by running from one end of the pitch to the other end.
Emmanuel Adebayor became more unpopular amongst the Arsenal fans as a result of his wild celebration as described above and the striker didn't help his situation when he signed for North London rivals some years later.
Arsenal legend Petit wants the club to sign a new Emmanuel Adebayor in Tammy Abraham. The Gunners were linked with him before he secured a £36m transfer to Roma last summer. He has been one of the best strikers in the Italian Serie A this season and has been linked with a return to English football. Chelsea inserted a £68m buyback clause in his contract when they sold him to Roma at the start of the season. He's in his first season at Roma whom he joined from the reigning European champions.